Return to Sue's Webheads webpage
---
Sue comes to Houston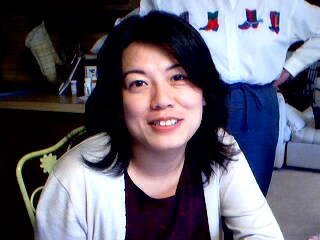 In January, 2002, Sue quit her job as a naval architect in Japan to move to Bryan, Texas, where she is taking intensive English courses at Texas A&M university. In April, Vance was in Houston visiting his parents, and Sue drove down from Bryan to say hi.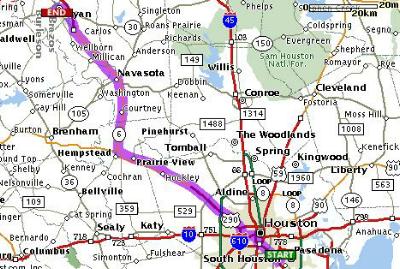 We were joined online (of course, this IS Webheads!) by Arthur in Ireland, Teresa in Portugal, Rita in Argentina, and Juani, who made a valiant effort to touch base with us from a cybercafe in Rifle.
At 15:28:30 -0400 we received this message from Juani to efiwebheads@yahoogroups.com "Hi..I'm trying to join the chat but it doesn't work.I'm a cyber cafe in Rifle...saludos Juani" but she eventually got through and joined us with her web cam from the cybercafe!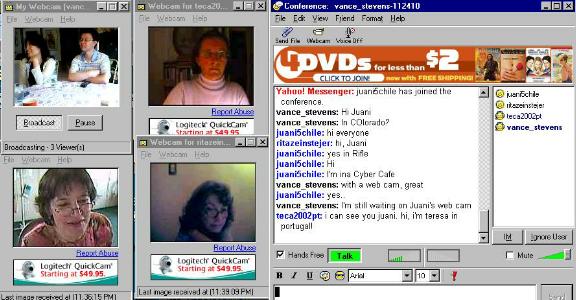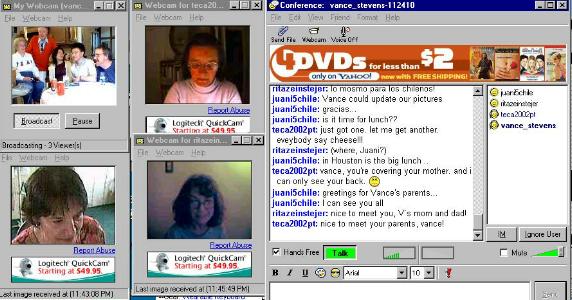 See this session from Teresa's point of view: http://www.digibridge.net/teresadeca/webheads/sessions/6apr02-houston.htm
Sue enjoyed meeting Vance's parents.
We talked, among other things, about the perspective of some of Sue's friends that Webheads might not be 'real'. Hah!
---
Use your browser's BACK button to return to a previous page
For comments, suggestions, or further information on this page, contact Vance Stevens, page webmaster.
Last updated: June 20, 2002 in Hot Metal Pro 6.0
Broken link repaired June 6, 2013
---