---
Meet Dan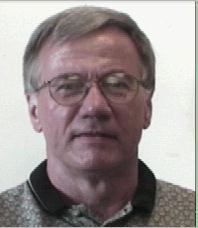 Hello everyone.
I have become a new member of Webheads. My name is Dan Bilitz. I live in the small city of Lake Mills, Wisconsin, USA.
As a member of Tapped In, I first became acquainted with Webheads at the Halloween party! The Webheads who attended that get-together were kind enough to invite me to return for a regular meeting. I did that this morning, enjoyed talking to the attendees, and joined immediately after the session.
To acquaint you a little better: I am an assistant professor at Wisconsin Lutheran College, which is a small liberal arts college in Milwaukee, Wisconsin. I teach marketing and management courses; also, I am interested in how technology can help in the educational process.
I have been married for 34 years to a wonderful woman. Our two children are married, and they have children of their own. My daugher has two girls, ages 4 and 2; my son has two boys, ages 2 and 7 months. I thoroughly enjoy being a grandfather.
I had better stop for now. I am looking forward to meeting as many of you as possible here in cyberspace!
---
Use your browser's BACK button to return to a previous page
For comments, suggestions, or further information on this page, contact Vance Stevens, page webmaster.
Last updated: December 11, 2001, in Hot Metal Pro 6.0
---