---
Meet Mingqiu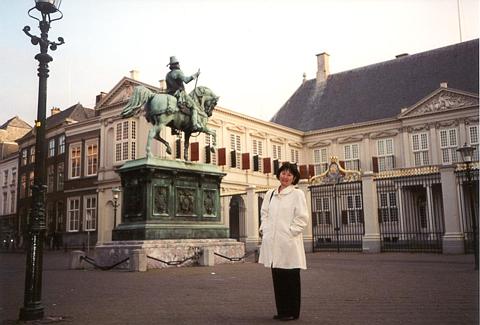 More photos here: http://photos.yahoo.com/zhenyu
I am happy to be a member of Webheads community. I am Mingqiu Zhang from Nannin China. You might not be familiar with Nannin but I believe you know about Guilin,where I was born and lived till I went to College. I became a teacher of English upon graduation in 1982 and have been teaching English to undergraduates ever since.
I realized how useful the Internet can be to ESL/EFL when I was a visiting scholar in 1999 at the University of Amsterdam, Holland. After I returned to China last year, I kept on teaching myself how to use online resources for my work and now I firmly believe that life/work is hard without the Internet.
My students are all first year college students. Some of them can understand English better than the others. They are all required to pass a kind of National English test called Band IV. So they hope to improve their English in listening, reading, and writing! I think Webheads can be of great help to all of them.
Thank you for your attention. I hope to meet you soon.
Jane (This is my English name for my friends who have difficulty remembering Chinese names )
Yours truly
Mingqiu
---
Use your browser's BACK button to return to a previous page
For comments, suggestions, or further information on this page, contact Vance Stevens, page webmaster.
Last updated: March 25, 2002 in Hot Metal Pro 6.0
---