---
Meet BJ Berquist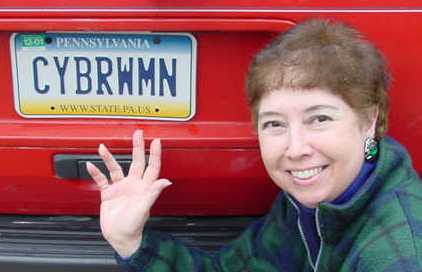 BJB (or BJ if you happen to meet her shadow) is the friendly [helpdesk] person at Tapped In.
She has a url there: http://www.tappedin.org/info/members/bj.html
All we know about her, besides the fact that she goes out of her way to be helpful, is that she gets up early on Sunday, meets with us, and leaves about 14:00 GMT to do laundry and make breakfast for hubby (SOMEone has to do it!). At such times she likely to look away.
We're looking forward now to BJ sending her introduction to efiwebheads@yahoogroups.com
When we receive that, we'll post it here.
---


Use the navigation at the top of this page or your browser's BACK button to return to a previous page
For comments, suggestions, or further information on this page, contact Vance Stevens, page webmaster
Last updated: November 18, 2001
---