---
Meet Arthur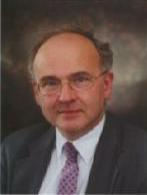 I work for the University of Ulster. I teach eBusiness, Enterprise and Small Business Management on several undergraduate and postgraduate courses. I am involved in a range of virtual learning and ecommerce projects.
My first degree is in Homeric and Classical Greek from the University of Edinburgh. After a short period as a lighthousekeeper in Orkney and Shetland, I was a teacher, teacher trainer and Centre manager in EFL (English as a Foreign Language) for 15 years. I worked in Sweden (2 years), Libya (4 years) and Kuwait (3 years) as well as in the UK. I completed the RSA Dip TEFLA in 1977, with a Distinction in the Practical Tests, and an MBA (Henley, 1991) by distance learning. I have taught part-time for the Open University Business School since 1990.
I have developed and implemented a wide range of training courses in business and management communication skills. Much of this work has been with leading European companies in the oil, pharmaceutical, IT, engineering and automotive sectors.
In recent years my work has taken me to the USA, Bulgaria, Hong Kong, China, Mexico, Malta, Eritrea and Italy.
You can read more at http://www.arthurmckeown.com
I am keen to get more involved with Webheads for three reasons:
This allows me to maintain and foster my ties and contacts withing EFL / ESL
It provides an opportunity, away from the day job, to develop knowledge and skills I can transfer to work-related projects
I am starting to enjoy the benefits of a virtual community of interesting folk!
Best wishes
Arthur
Arthur's going to have an online workshop on HRM in ELT.
To subscribe to the group that will discuss the workshop, send an email to Managing_NS_NNS-subscribe@yahoogroups.com "
The TESOL EVOnline Sessions started Jan 25, 2002. Registration is free and lots of Webheads are already participating.
And here's where you find Arthur's workshop ...
A NO FRAMES version is now available:
* EITHER choose your version from http://www.arthurmckeown.com/tesol
* OR click on http://www.btinternet.com/~arthurmckeown/TESOLnf/
Here's where you get your names on the other sessions YahooGroups lists: http://personalweb.smcvt.edu/gsl520/TESOL/ev_online02_TESOLblast.htm
---


Use your browser's BACK button to return to a previous page
For comments, suggestions, or further information on this page, contact Vance Stevens, page webmaster.
Last updated: January 27, 2002 in Hot Metal Pro 6.0
---