Return to CALL resources page | esl_home index
Return to the Webheads page
Return to the Webheads Students page
Next visit, start at http://www.netword.com/webheads
---
Meet Ivan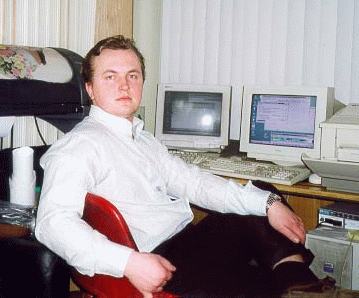 I work as a Hardware/Software Specialist at the PepsiCo Holdings Company (Pepsi-Cola). My job is to support users and maintain networks and PC. And I recently moved to new apartments (Just finished celebrating...)
>Why are you interested in taking this kind of language course?
I really need to improve my language because I work at the foreign affairs department.
>How do you hope to improve your English in this kind of course?
I'd like to take part in chats, and to learn more new words.
---
Use your browser's BACK button

to return to a previous page

For comments, suggestions, or further information on this page, contact Vance Stevens, page webmaster.
Last updated: December 22, 1998
---