ESL_Home: CALL resources page | esl_home index
About: Vance | Vance's papers and presentations
---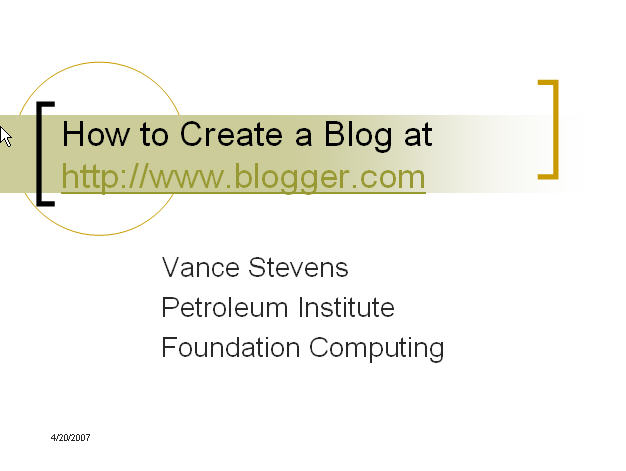 You can start a blog directly at http://www.blogger.com but I recommend you start with a GMAIL account at http://www.gmail.com if you don't already have one. The Google ID and password is the most convenient sign-on for Blogger, and will get you into not only Gmail, but also other fine services such as Google Docs & Spreadsheets, Google Notebook, Picasa, Google Groups, and more.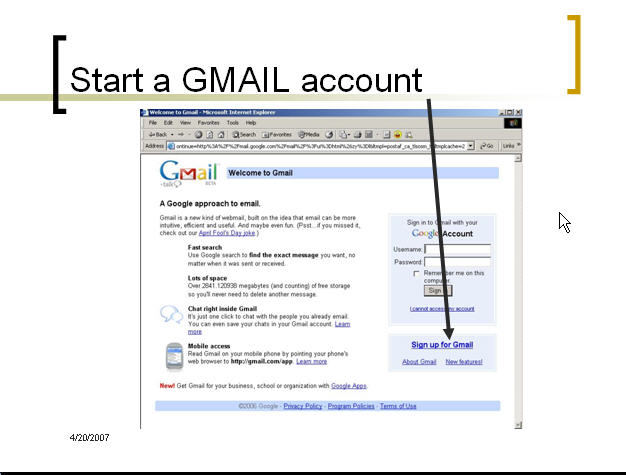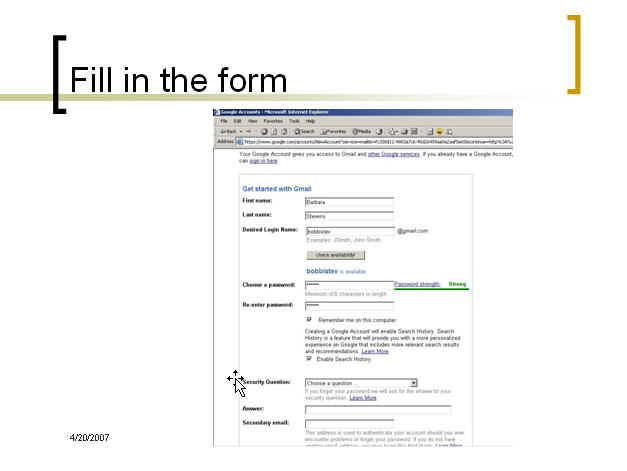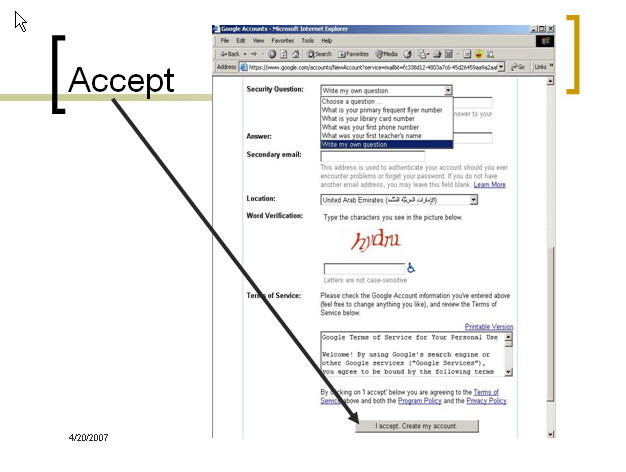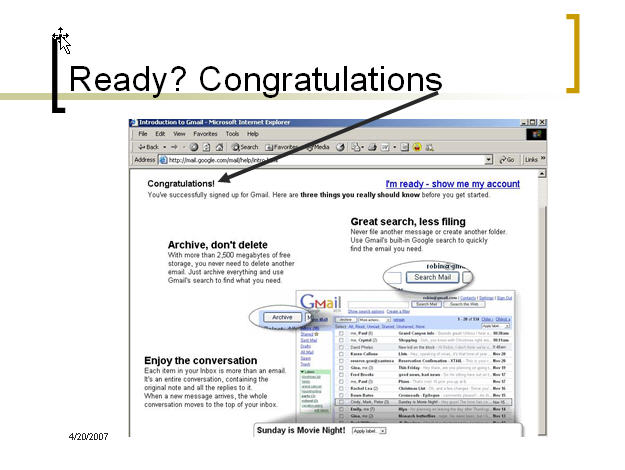 Now you can sign in at http://www.blogger.com using your Google ( = Gmail) account and password. You can use other sign-ins as well (Blogger accepts other email addresses besides Google/Gmail ones).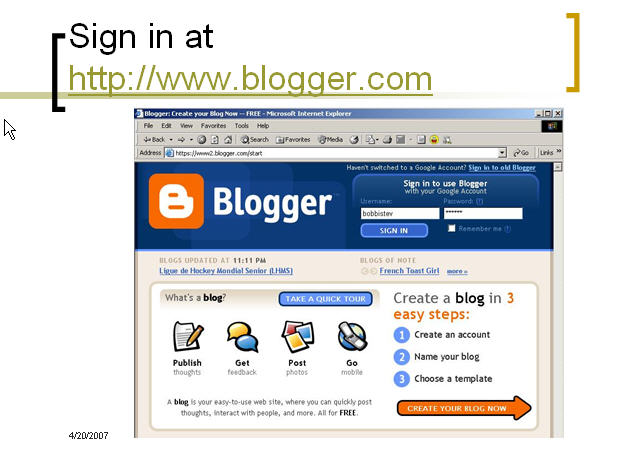 As indicated above, creating a blog is a three-step process. If you do not use a Google sign on your interface may vary slightly from the sequence of events shown below, but the three steps will be the same.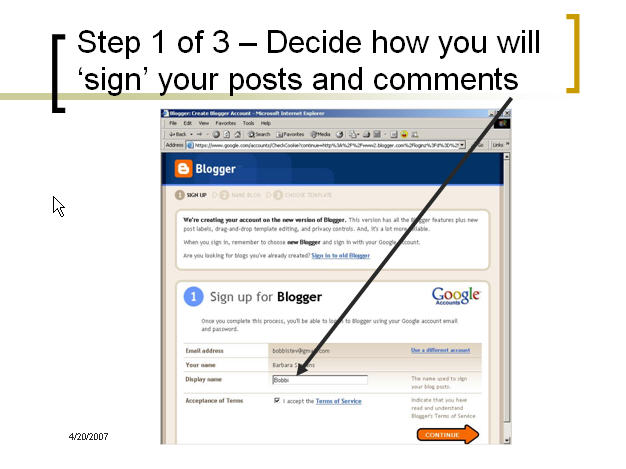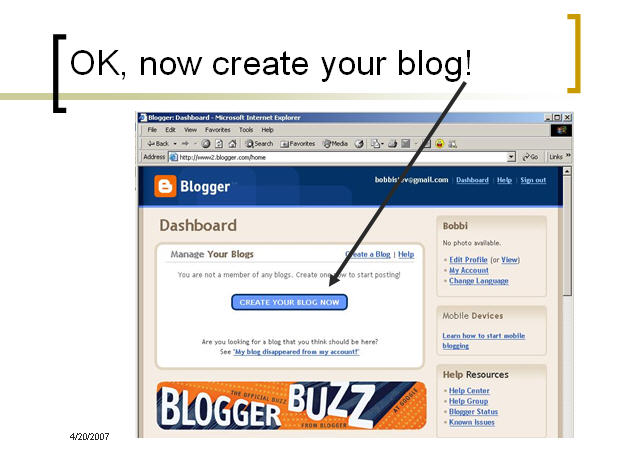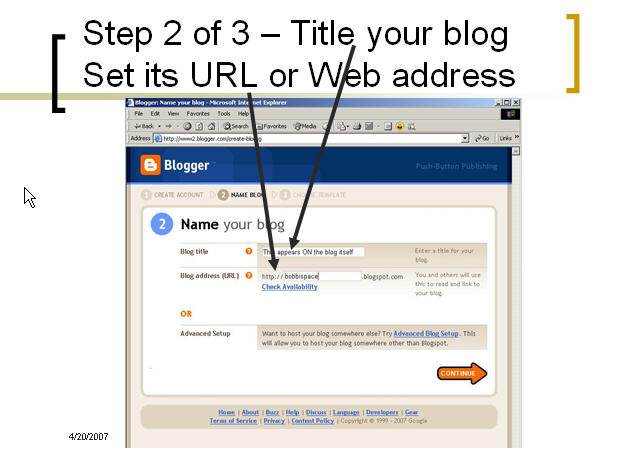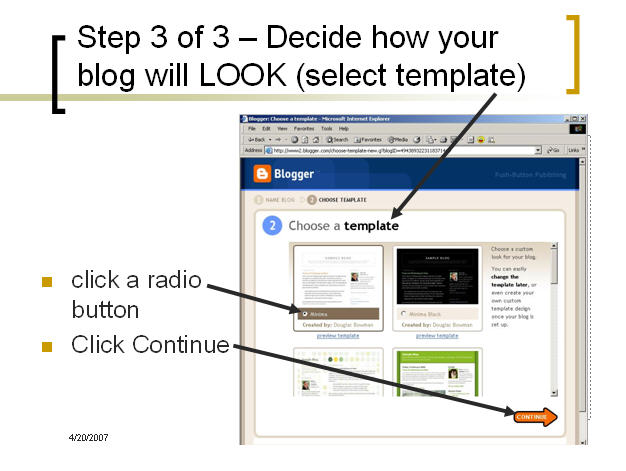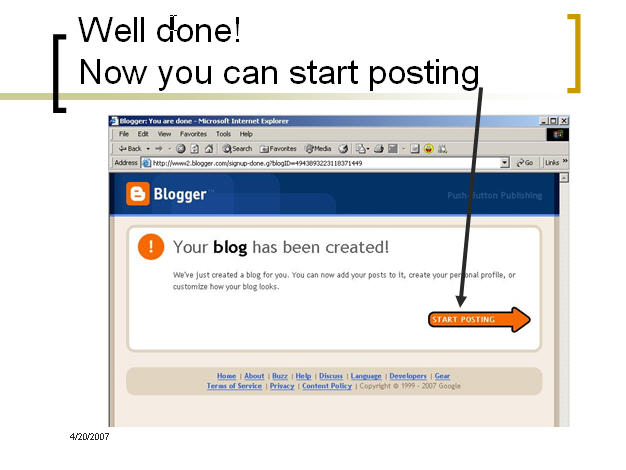 At this point, in the new system, your blog will display, but all you will see is a template. You must now provide CONTENT in the form of POSTS. Posts are blurbs or articles that you write which are displayed in reverse chronological order on your blog. You posts can contain images, embedded media, and / or links to content elsewhere.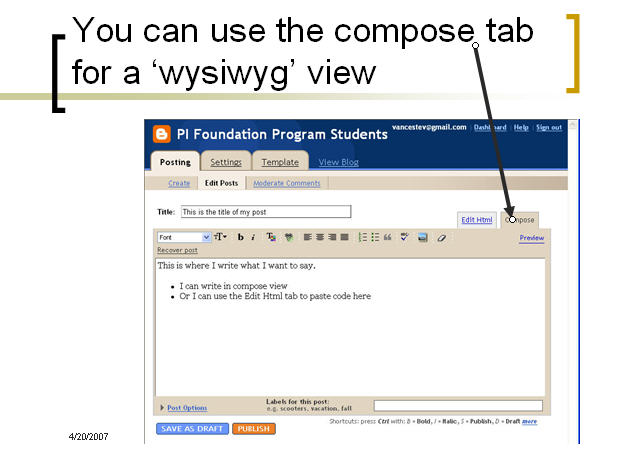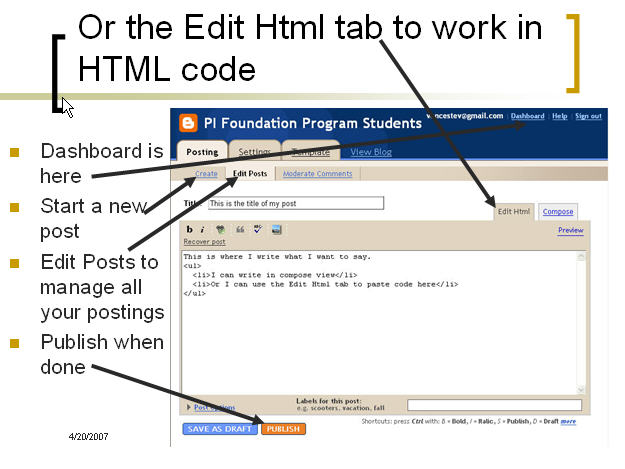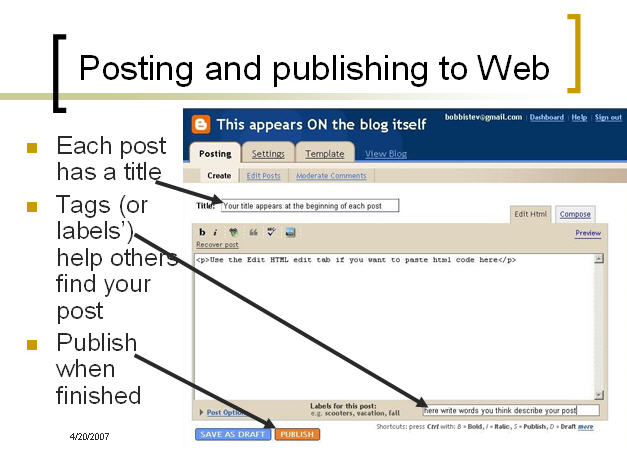 The TITLE of your post is hyperlinked automatically in what is called a 'permalink'. Once your post is published, if you click on its title, just that post will display in your browser, and you can disseminate its URL to enable others to locate the post on the Web.
Tags (here called 'labels') are important to the social networking aspect of blogging. Since they will appear on your blog, you can Google them to locate other content using the same keywords. Technorati (http://www.technorati.com) analyses blogs more thoroughly and will report on other blogs using the same tags as you do.
Once you have created a post, you can save it as a draft if you wish, but in order for others to see it, you must PUBLISH it. You can always go back and edit it later.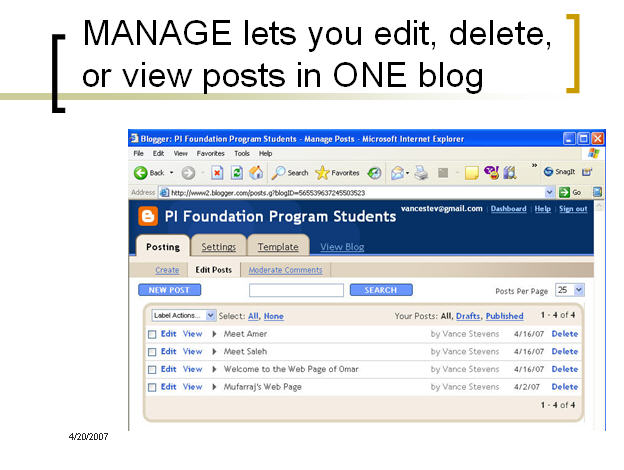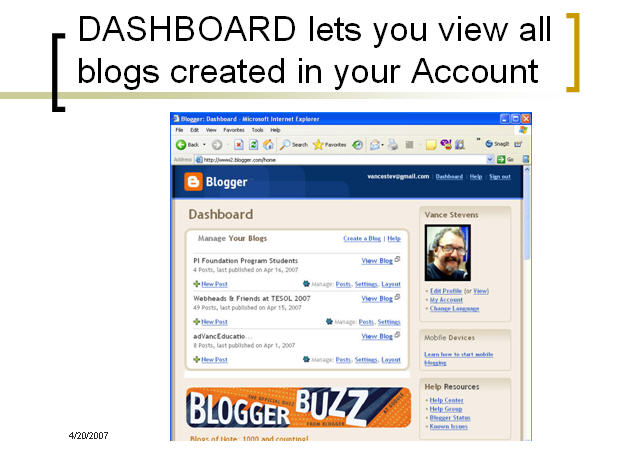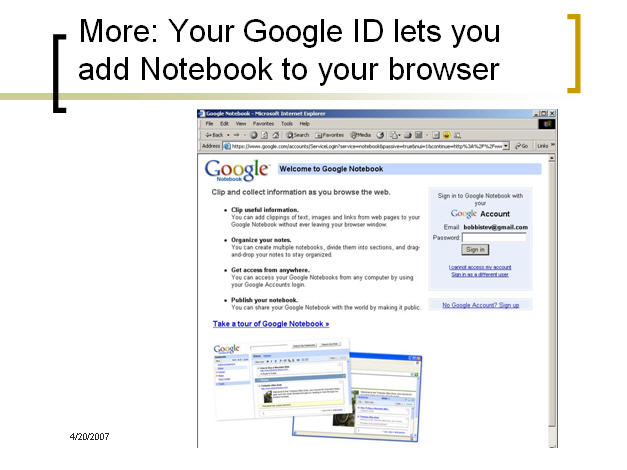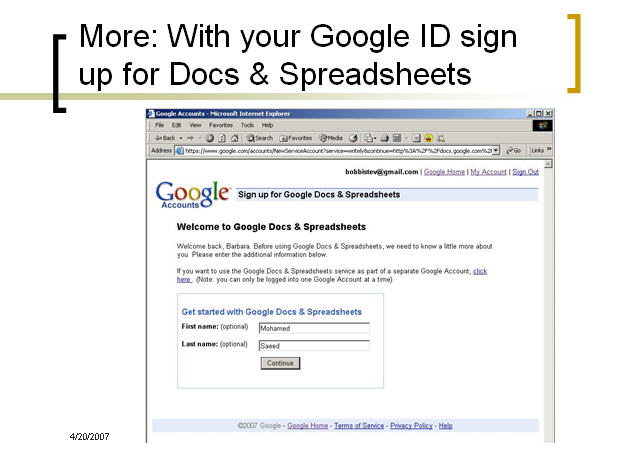 ---


Use the navigation at the top of this page or your browser's BACK button to return to a previous page
For comments, suggestions, or further information on this page, contact Vance Stevens, page webmaster
Last updated: April 20, 2007
---
Page created: April 20, 2007
Copyright 2007 by Vance Stevens
under Creative Commons License: http://creativecommons.org/licenses/by-nc-sa/2.5/